Five Benefits of Window Films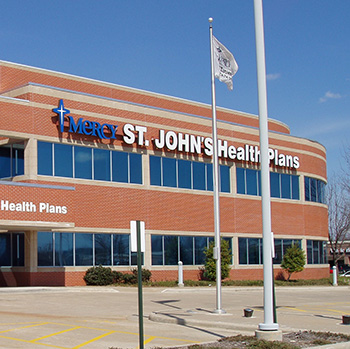 Recent studies show that exposure to natural sunlight has a physical and mental health benefit for both patients and staff in health care facilities, which is an incentive to upgrade buildings with expansive windows, like the ones from MWT Windows in atlanta. Additionally, the use of daylighting financially cuts down on energy costs when less electricity for lighting is used.
Most businesses and homes would have a replacement window installation in Richmond, VA to help bring in more natural light, or if a window was damaged in any way but window film, however, is another viable option for creating energy efficiency that is cost-effective and doesn't involve a major retrofit. In fact, an independent analysis conducted by ConSol, a Stockton, Calif.-based energy consulting firm, reported that window film is one of the most cost-effective measures to reduce energy use in California, and the California Energy Commission recently included it in the latest energy or building code that will be effective in 2014 making it the first state in the nation to do so.
On commercial buildings, the return on investment was higher using window films than any other methods of retrofit, even replacing the air conditioning, said Darrell Smith, executive director of the International Window Film Association, a trade association that represents all manufacturers, distributors and local dealers of window film products worldwide.
According to Smith, window film is made from extruded polyester that can include multiple layers that you can treat and laminate to get the combined technical performance you want from a finished product. It has been engineered to deliver energy savings similar to low-e windows at a fraction of what replacement windows cost. Plus, it has less of an environmental impact because it saves from having to dispose of an old window and potential manufacturing costs of a new one.
Smith shares five window film benefits to take into consideration as health care system owners debate how to improve daylighting and energy costs at their facility.
1. Ultraviolet Protection. Window film provides protection to patients, staff and even the facilitys furnishings from exposure to UV radiation coming in through the windows. Glass itself doesnt do much to stop UV rays. The newest windows that advertise higher UV protection stop about 71 percent of the UV rays from coming into a building, while window film on a single-pane, plain-glass window can stop 99 percent of the UV rays from coming through it. The polyester resin has been dyed with UV protectors, and those UV absorbers absorb the UV energy and literally become an almost 100 percent UV-ray block at the window.
2. Lowering the Cost of Energy. Window film can help with energy control and lowers the cost of energy. It can stop 80 percent of the solar energy coming through the glass. According to the federal government, 35 to 40 percent of all the energy use in a building is related to the facilitys ability to manage excess heat entering through the windows. Some of the newer technologies for window films also improve the insulation value of the windows, which can reduce the amount of heat loss.
3. Safety and Security. Shatterproof window film has been designed, tested and certified for protection of broken glass in bomb blasts, severe windstorms and whenever theres any impact with a window either from inside the room or from outside of the room. There are window films that can be put on standard glass that can bring it to the level that meet the requirements of safety glass or human impact glass. Thirty days after 9/11 all the federal buildings in Washington, D.C., had clear safety film put on them for bomb blast protection so that when the glass breaks the glass film holds the particles together so that it falls off onto the floor instead of flying through a room like glass bullets.
4. Glare Control. A lot of buildings have increased the amount of windows or taken down drapes to convert areas into sunrooms. However, some parts of the room at different times of the day are considered unusable because of the glare, but window film can help reduce excess glare. The window film can darken the windows to cut back on too much light coming through during regular daylight hours, which will also avoid the alternative of closing blinds and turning on interior lights.

5. Addressing the Needs of Privacy. Lastly, there are decorative window films. A lot of buildings and even cubicles were built to be solid glass to add a feeling of openness to an area. While its important to be able to see someone in a room, there still needs to be some level of privacy. There are decorative window films available that can be placed on clear glass to turn it into what looks like frosted glass or an etched-glass pattern.