Cancer Treatment Center Underway at Southeastern Regional Medical Center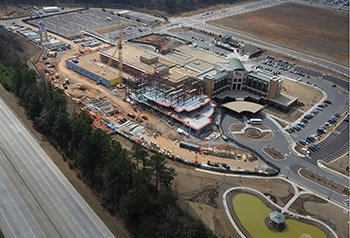 NEWNAN, Ga. — Batson-Cook Company, headquartered in West Point, Ga., has returned to Cancer Treatment Centers of America (CTCA) at Southeastern Regional Medical Center (SRMC) to complete a $48 million addition that will provide advanced cancer treatment services. The contractors, who completed the hospital back in 2012, are currently constructing a 121,000-square-foot expansion.
Designed by Dewberry's Tulsa, Okla., office, the four-phase project will include an inpatient expansion, clinic expansion, a one-story surgery expansion and radiation therapy expansion. Construction will take place while the hospital is in full operation. Healthcare Construction + Operations spoke with Kevin Appleton, senior vice president of Batson-Cook's health care division, about the complexity of the project and how the project team collaborates to find the most efficient solutions.
Q: Can you describe the needs of this particular client?
Appleton: The needs of the patients are always the highest priority for CTCA. As a result, we were charged with performing our work with as minimal an impact to both the patients and staff as possible. We were tasked to accomplish this while meeting a very aggressive schedule.
Q: What do you believe has been or will be the greatest challenge in this project?
Appleton: Batson-Cook is simultaneously building four different additions to CTCA, both vertically and horizontally. During the vertical addition, a patient room floor will be constructed over existing, occupied patient rooms. The challenge here is two-fold: to build on top of the existing hospital without interrupting current services, and completing all infection control measures and temporary waterproofing measures as required.
Q: Are there any specific challenges of building a cancer treatment center?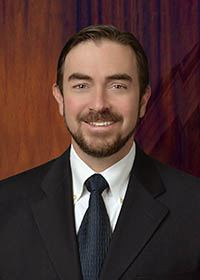 Appleton: Cancer treatment centers inherently require high levels of coordination between the owner, designer and contractor to ensure, among other things, that detailed construction processes are defined. One such process is the construction of the linear accelerator vault. Its installation must be precise, the concrete walls must be poured with a very special concrete mix design and any penetrations in the wall must be coordinated very closely. There is no room for error here. The pour must be perfect as corrections are very difficult to make.
Q: What are the benefits of working with a client that you have previously worked with?
Appleton: Trust is the first and most important benefit in any working relationship. Through the first project, there is a learning curve as both team members get to know each other, eventually achieving an instinctive sense of trust. During the second project, the time and energy that would be spent on this learning curve can be devoted to another process.
Q: What do you consider to be the most innovative element of this project?
Appleton: Most projects at existing, active hospitals involve one or two simultaneous additions. To perform four different simultaneous additions, along with site work, is very rare and challenging. Because of these complexities, we met with CTCA and Dewberry at project inception to create a plan to build simultaneously and on a tight schedule without disrupting services to the hospital. This working relationship allowed us to prepare the required budget for the project and maintain the schedules established at the schematic design phase. This upfront work has enabled us to stay on our schedule and maintain minimal impact to the patients and staff.
Q: What have you learned from this project that you might take away and implement in future projects?
Appleton: What I love about this industry is that you learn something new on every project whether it is new techniques, products or challenges. This project is not any different. While we are very proactive in our approach to infection control, we have learned a great deal building these additions at CTCA. Recognizing the importance of infection control and the need for continuous improvement in this area, we have created many new procedures, which ensure minimal impact to the patients and staff of CTCA.