Physical Security Information Management: Mitigating Risk in a Health Care Environment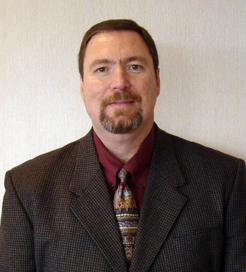 Events such as the 2010 fatal shootings at Johns Hopkins Hospital in Baltimore, and the theft of thousands of opioid pain relievers over a six-month period by a Minnesota hospital nurse — are examples of why security remains one of the biggest challenges faced by health care facility professionals.
Complicating the difficult task of maintaining facility security are a host of other challenges for facilities managers, such as reducing operating costs, meeting complicated compliance and regulatory issues, maintaining aging fire and life safety systems and supporting an open and welcoming environment.
By its very nature, a hospital offers security challenges not presented by other types of facilities. Most remain open 24 hours a day, accept patients in highly stressed situations and maintain valuable equipment and pharmaceuticals on-site. So how can a health care facility manager meet these added challenges while preserving a high level of security for patients, visitors, clinicians, staff, equipment and supplies?
There is no simple "one size fits all" solution. However, significant advances in security technology are now available.
One such advance is a solution known as physical security information management (PSIM) software that collects and combines information from existing disparate security and even building automation systems into one integrated, intelligent system.
PSIM solutions were developed with input from many industries, including that of facility managers from health care facilities, both large and small. When asked to identify the top challenges to effective hospital facility management, a distinct trend emerged. Facility managers reported struggling to manage dozens of systems without an effective way to integrate them into a single, manageable point of control.
Hospital facility managers using a PSIM solution can now have one complete view of information to quickly analyze data from systems such as video, access control, fire alarms, visitor and identity management, infant abduction, radio frequency location services, intrusion alarms and heating, ventilation and air conditioning.
The PSIM software solution collects and correlates data from these subsystems and then analyzes and automates actions based on predefined standard operating procedures. By consolidating security control and monitoring activities, PSIMs can help to achieve a measurable return on investment.
Above and beyond security and life safety systems, PSIM also opens the door to integrating advanced building automation systems (BAS) that go beyond security to further increase patient safety, comfort and satisfaction.
Here is an example of how a PSIM-BAS integration can help to quickly resolve an emergency and/or prevent injuries. When the fire alarm system detects a fire, the PSIM software signals the access control system to unlock doors along the escape route, direct surveillance cameras to record the region in which the event is taking place, and provide first responders with a live feed as they approach the site. Meanwhile, through BAS integration, the HVAC systems are signaled to stop delivering fresh air to the area and pressurize the path of egress to clear it of smoke.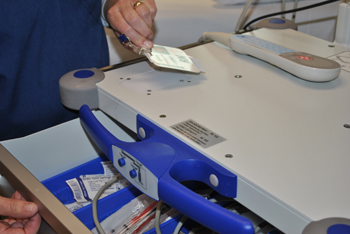 With its ability to work with existing security equipment throughout a health care facility, a PSIM solution allows for the update and modernization of equipment and systems as budgets allow. A PSIM solution can often eliminate the need to rip out and replace security systems due to its ability to integrate with existing commercial-off-the-shelf security equipment and systems, allowing organizations to leverage those previous investments.
To get started with a PSIM solution, a system integrator works with the hospital facility manager or security director to identify security policies and procedures and then turn them into computer automated rules. These rules can be very specific and prescribe different responses to events in the main lobby, the emergency department and the pharmacy.
By automating the detection, validation and resolution of security alarms and events, false alarms are reduced or eliminated. Fewer employees are required for monitoring a command center. And a PSIM's single operating platform reduces the amount of time previously required to train operators to use and correlate data from multiple, independent systems.
PSIM software offers full security management capabilities unlike video management or access control systems that offer only limited levels of integration, while typically requiring the inclusion of the manufacturer's products that do not integrate with competitive systems due to proprietary protocols.
PSIM is a middleware that is designed to allow communication and data management between the many, often proprietary, systems. A growing number of vendors now provide that critical layer of software that enables true PSIM capabilities.
However, as the demand for health care-based PSIM solutions grows, there are still many system integrators unfamiliar with this relatively new security tool. So when it is time to review your facility's security and building system management processes and procedures, be sure to leverage the expertise of a system integrator with PSIM and health care facility experience that can help make the transition to this new technology as seamless as possible.
Mike Webster, CPP, is manager, global security center of excellence for Milwaukee-based Johnson Controls. The company operates six centers of excellence locations in the U.S., Asia, Europe and the Middle East to serve its field offices in over 150 countries.