Articles
The Norton Audubon Hospital in Louisville's hospital expansion and renovation is halfway complete.
HCO News
Comments Off

on Early Project Planning Leads to Facility, Patient Success
During hospital projects, early planning can play a key role in the success of a facility's future.
HCO News
Comments Off

on Delta Reveals First Antimicrobial Cooling Tower
Delta Cooling Towers, based in Roxbury, N.J., recently introduced the first antimicrobial cooling tower.
Featured Products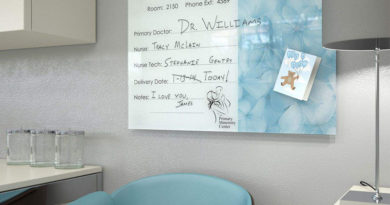 HCO News
Comments Off

on Glass Dry-Erase Board
Clarus Healthboard is an innovative glass dry-erase board designed specifically for the demanding needs of today's health care industry. Nurses,
HCO News
Comments Off

on Jobsite Monitoring Camera System
HCO News
Comments Off

on Compressor-Free Refrigerator

HCO News
Comments Off

on Keyless Access Lock
People in the News
HCO News
Comments Off

on James W. Thomson
AECOM, a fully integrated global infrastructure firm, announced that James W. Thomson, AIA, NCARB, has been named vice president and
HCO News
Comments Off

on Johnell Johnson