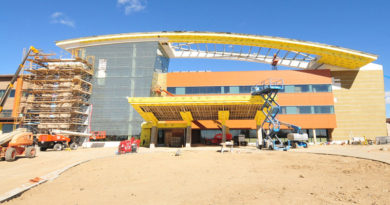 UCHealth in Denver projects to complete construction on the new Longs Peak hospital in Longmont this June.
Read more
SAN FRANCISCO — In an effort to practice social responsibility, a team of San Francisco Bay Area hospitals recently secured a contract for certified-humane, cage-free eggs from Wilcox Farms through U.S. Foodservice, a major food distributors serving the health care sector.
The University of California San Francisco Medical Center and John Muir Health are now purchasing 100 percent of their liquid eggs from Wilcox Farms — eggs that are pre-separated from their shells and constitute the majority of hospital egg purchases.
Read more